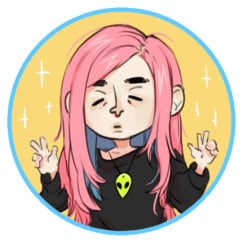 Ester Zejn
Freelance Illustrator & Concept Artist
Trieste, Italy
Summary
Ester has finished studying Visual FX at the Nemo Academy for Digital Arts in Florence in 2016, and is currently working as a freelance artist. She specializes in digital art, concept, and illustrations, with some base knowledge of 3D modelling (Maya/Zbrush).
She has worked as a freelance contractor for private commissioners, indipendent publishers, BOOM! Studios, and RoosterTeeth Productions, among others.
She speaks both English and Italian fluently.
Online resume:
https://docs.google.com/document/d/1eERRvBAQiPIBRMQ_IBNaTW3L_34APLkLipC-iCzJe1g/edit?usp=sharing
Skills
Concept Art
Illustration
Character Design
Sketching